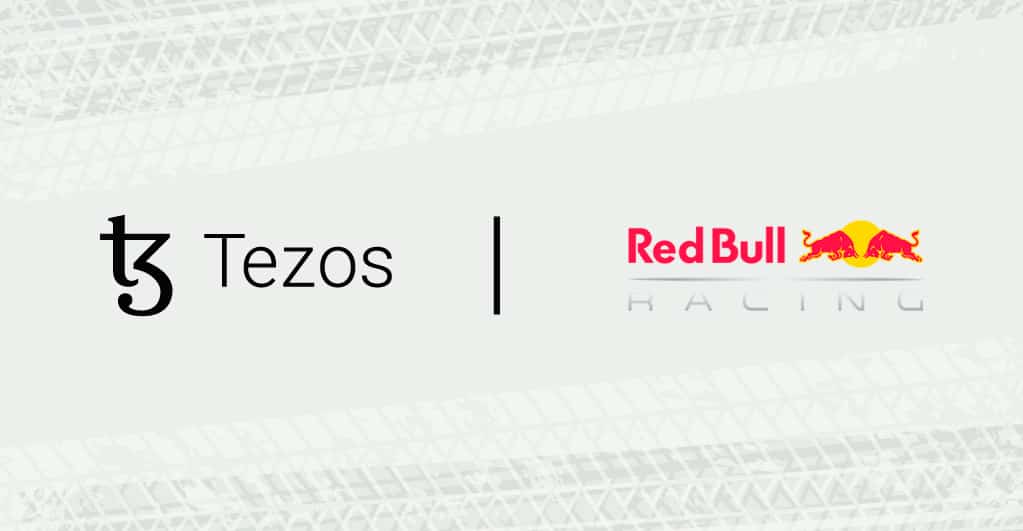 While blockchain tech's entry into the mainstream market is inevitable, moves like Red Bull joining Tezos speed up the process. Red Bull Racing Honda recently announced that the company would sign a multiple years partnership with Tezos. The announcement marks Tezos as the official blockchain partner of the Red Bull Racing team. The partnership will result in Red Bull releasing its first NFT fan experience. Tezos is known throughout the globe for its advanced and efficient blockchain solutions. However, earning an official partnership badge from Red Bull Racing Team is a commendable feat.
Tezos can be put in the same category as F1 due to its constant evolution through technological advancements. The blockchain network uses energy-efficient means to provide a clean, negligible, and minimal carbon footprint.
It is the same features that entice the team to join hands with Tezos. The network is also making giant strides in the blockchain sector. This allows the racing team to use the power of blockchain in a scalable, secure, sustainable, and upgradeable manner.
The initiative will commence with an NFT release from Red Bull Racing Team's side. It will range virtual collectibles exclusively available on the Tezos network. The pandemic hurting an industry is no news, and its effects are still green on the racing industry. However, the initiative marks an attempt from the racing team to engage the fans.
Hubertus Thonhauser (Tezos Foundation's Chair) shared a comment on the situation. He expressed his delight in working with the racing team and stated he looks forward to building the NFTs. Since the Tezos network seeks performance and security, it is designed to adapt and evolve. The principles bode well with the racing team and will certainly help them make this partnership a success.
Christian Horner (CEO and Principal of the Red Bull Racing Honda Team) shared his thoughts as well. He stated that F1 is an evolving field, just like Tezos and blockchain. Tezos' self-upgrading properties are perfect for the racing team. Plus, they are offering energy-efficient alternatives, matching the team's long-term goals. Environmental security and optimal engagement are two more fields where Tezos will prove to be a great help. The Red Bull racing team is happy to enter the blockchain field with the ideal partner. The initiative will certainly result in an intuitive, innovative, and new way to interact with the racing team.
Tezos is a known name in the blockchain field, and becoming Red Bull Racing Team's official blockchain partner will expand its prominence even more. The partnership will start with the racing team releasing digital collectibles as NFTs and interacting with the audience. Both ventures expressed their delight regarding the engagement, and it will help both sectors prosper as well.