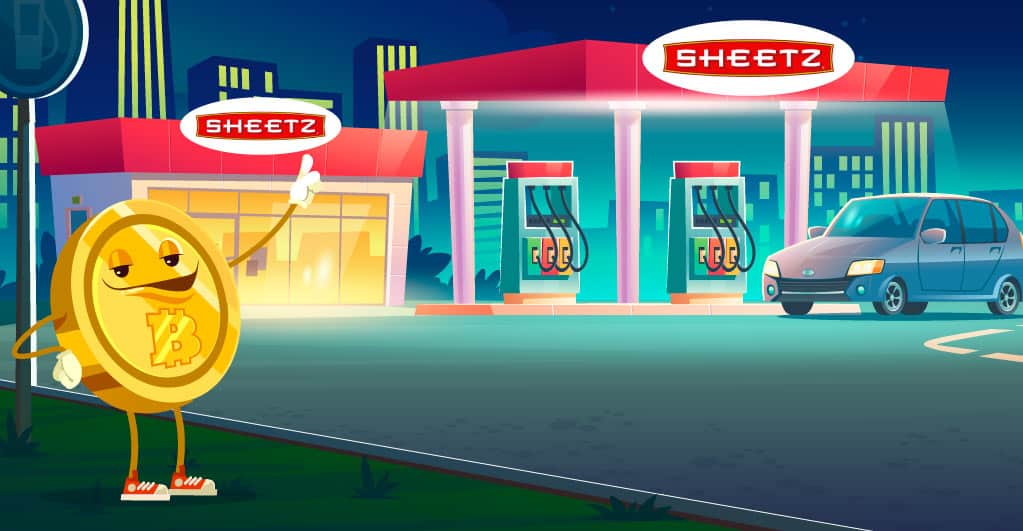 Hailing from Pennsylvania as a well-established chain of convenience stores and eateries, Sheetz is all set to take a big step for its customers by adding support for the top-tier virtual currencies on its portal for easy payment settlement.
As per the announcement, Sheetz has collaborated with renowned digital payment service provider Flexa to introduce the new facility for its customers. Those visiting Sheetz store for purchasing their day-to-day stuff or coming to the pump store to fill fuel in their vehicles will be allowed to pay using cryptocurrencies like BTC, ETH, LTC, etc., for quick and secured transactions. Sheetz will achieve the desired result by seeking support from NCR, its POS technology provider. The payment gateway will facilitate the integration of new projects. The retailers get plenty of advantages in the form of improved loyalty, low costs, reduced risks, etc., while providing ultimate convenience to purchasers.
The inclusion of crypto support for making payments is a direct result of the growth in popularity of virtual assets across countries and domains. With digital assets easing the burden on customers, business houses are looking forward to including them as a payment facilitator.
Linda Smith, the Payments Manager at Sheetz, shared that the team is elated to expand its service cuticle with the new partnership with Flexa. The firm aspires to provide a one-stop solution to its users by giving them a rich experience. The inclusion of a new form of payment, cryptocurrencies, will help the company satisfy the customers' needs easily. The Co-Founder of Flexa, Trevor Filter, stated that the entity would leverage its services to aid Sheetz in offering an improved experience to its users. The inclusion of cryptocurrencies offers an economical and safe mechanism for payments. It enhances the dealing experience for the customers.
In the initial phase, Sheetz will use Flexa's scalable and carbon-neutral interface to fuel payment settlement at selected Sheetz Café Stores in the summer. The service shall be extended to the fuel stores in the later part of the year in a planned manner. Sheetz is a well-known American brand with 622 stores across various states like Virginia, West Virginia, Ohio, Maryland, North Carolina, and Pennsylvania. The visitors will get the facility to link their My Sheetz Rewardz loyalty account when purchasing with Flexa-powered portals. The facility will make cryptocurrencies enter the everyday expenditure space and increase its adoption rate in the sector.