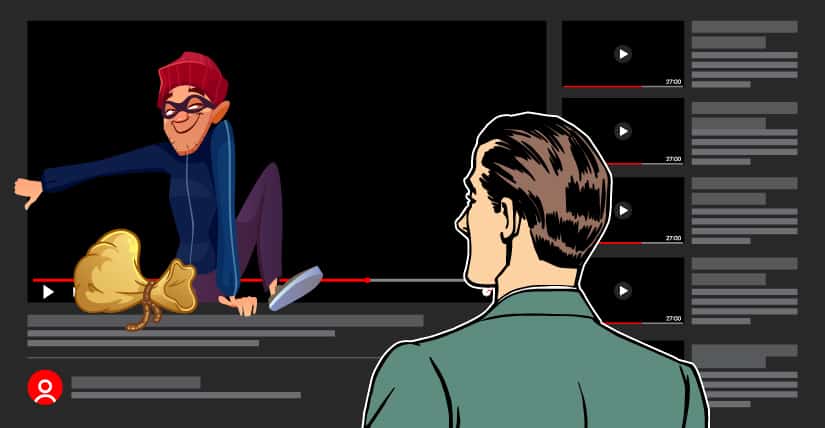 One drawback that has been pulling cryptocurrency down in the eyes of many traders is the rise in the number of fraudulent activities. These are mostly done by anonymous accounts who ask people to invest money.
In a recent scenario, many people have been duped by a known face, Paul Denino. He runs a YouTube channel called Ice Poseidon. Similar fraudulent YouTube Live Streamings are on the rise. Reportedly, more than $9 million were stolen in November 2021 through such streams.
Ice Poseidon Admits To Stealing
Paul Denino has a huge following on Twitch and YouTube. Fans adore him for his content and, apparently, follow his advice blindly too.
He duped his fans with approximately $500,000 by asking them to invest in CxCoin, a cryptocurrency that he created only to steal money from his fans. He hired a team of developers who helped him create the cryptocurrency.
The team also designed the entire system that was used by Ice Poseidon, or Paul Denino, to take away everyone's money.
Denino implemented a pump and dump scheme and scammed fans by creating the CxCoin. Paul Denino first convinced his fans to invest the money in this cryptocurrency. He then pulled a rug on CxCoin by withdrawing the majority of the money.
Fans were assured that the investment which they were making was long-term in nature. Returns would only be served if they held onto the digital coin for a longer time.
As per the estimates available, he managed to pocket around $500,000 from his fans through the pump and dump scheme. Out of the total money, he used $200,000 to pay developers who assisted him with the development of CxCoin.
He used the remaining $300,000 to buy a brand new Tesla. He could have kept it private, but he decided to live-stream his purchase of Tesla to those from whom he had stolen the money. This was live-streamed last summer when he was picking his Tesla.
One YouTuber confronted him with several questions about his fraudulent activities. Paul Denino refused to pay back the money to his fans despite having all of it available to him. He said that he would instead look out for himself.
Ice Poseidon went to the extent of blaming his fans for everything that happened. He called them over-emotional and shifted the blame on them.
When asked about the results in the short term, he sent out a message on his Telegram channel saying that the results would not display in 1 week as it was a long-term project.
To ensure that everyone gets it registered in their minds, he kept on repeating that the project was long-term and the platform was entirely for donations. Surprisingly, he gave up on the project after 2 weeks by withdrawing the majority of the share and crashing the value of CxCoin on the trading board.
Crypto scams are indeed on the rise. The best way is to rely on those platforms that have been in existence for a long time. It is vital to check the profiles of the developers to keep track of the projects or read reviews in the community.