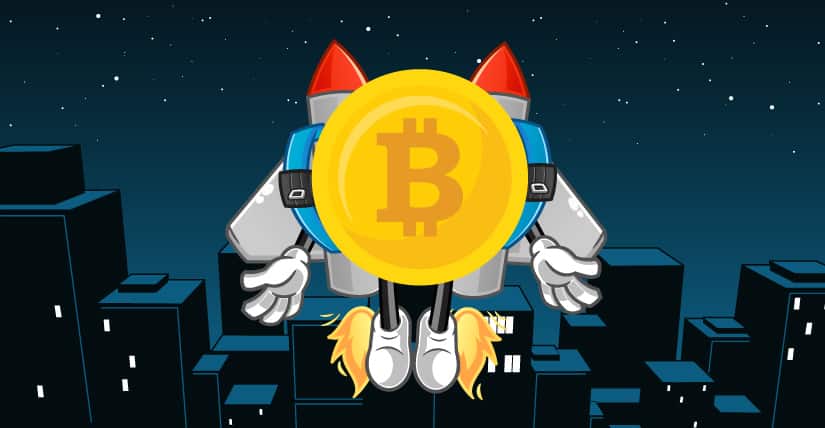 As of December 30, 2021, Bitcoin's price has rebounded after falling several times in the year. This has not been a year for Bitcoin as investors witnessed its price fluctuating more than expected.
Its prices went below $45,000, with many people estimating the end of the most famous cryptocurrency. The end of 2021 has, however, highlighted that Bitcoin still has a lot to offer to investors.
The Fall And Rise Of Bitcoin
Volatility is the specialty of Cryptocurrency. Investors expect market prices to fluctuate. Bitcoin comes under the light because it is, undoubtedly, the most popularly traded Cryptocurrency among investors.
Its price stood around $47,000 at the end of 2021. The price touched the mark of $47,731 in the market, to be more specific.
An increase in the market price has come with a string attached. Experts have warned that even though the price has increased, representing the rebound of Bitcoin, the fall was not over just yet. Some members of the community have called it just a Bitcoin depletion process while terming the trading activity boring lately.
Liquidity then came into the picture. Investors and experts shifted their focus on this aspect to highlight that the liquidity was still in the range of $44,000 and $45,000.
A point worth noting is that a tightening over the market is yet to come. This will affect, or probably influence, a sharper movement of Bitcoin on the market board of exchange platforms.
This is not the first time when the year-end trading activities have been highlighted. It is a common phenomenon for the market to experience a minor impact as the trading volume often decreases at the end of a year.
Peter Brandt, a veteran trader in the Cryptocurrency market, shared statistical data to emphasize the fact. He said that at the end of 2021, the market volume declined by 16% on a year-to-date basis.
Investors are now eyeing the estimates that are scheduled to come up for the next year. There is uncertainty if the increase in the market value of Bitcoin will continue or the tightening of the market will affect the price.
Two more factors that are expected to have an impact on the market price of Bitcoin are trading volume and open interest.
Continuation of a lower trading volume alone or combined with the rise in the open interest is expected to affect the price that Bitcoin will put up on the trading board.
The underperformance of the first exchange-traded fund, also known as the ETF, has been observed, with institutional interest remaining on the lower side for Bitcoin.
Macro markets made a similar headline in the news. It turns out that it is not just Bitcoin, but the entire market remains unsure about the prices that will prevail in the coming year.