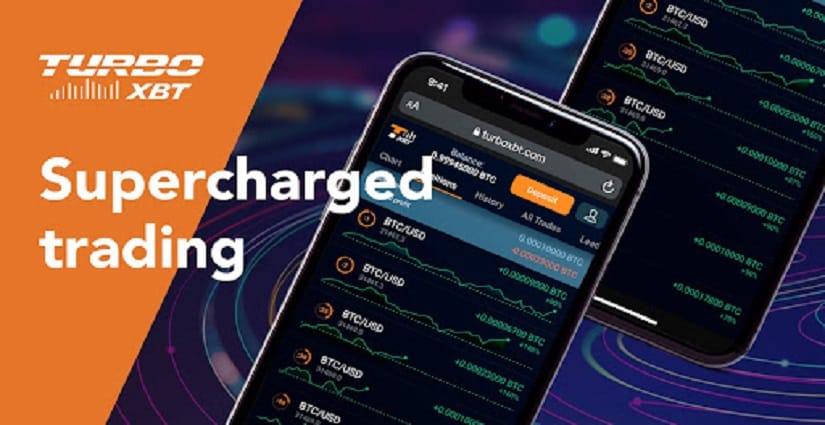 Why TurboXBT is the Revolution in Short-Term Contracts?
Innovations are the bedrock of today's advancing digital assets trading world, one that has helped usher in platforms like TurboXBT, a short-term synthetic assets trading platform that gives users instant payouts on all earnings. 
In reality, the advances in financial innovation have brought more ways to trade assets, most notably evolutionary compared to how things were decades ago. The truth is that humans glory in sophistication, and with each innovation in digital assets trading, a level of complexity is introduced, further increasing the barriers to entry in an industry that seeks to make it good in terms of financial inclusion.
TurboXBT was established to write the wrongs as observed amongst prominent industry giants. As such, the exchange was launched as a simple to use, convenient, and safe trading platform, which permits anyone to speculate on the changes in the prices of synthetic assets. Many revolutions are currently defining TurboXBT in short term contracts due to some of the reasons that are highlighted below:-
Why TurboXBT Is a Revolution in Short-Term Contracts?
TurboXBT was designed to exhibit features markedly different from the norm, albeit in an innovative way. Here are some of the revolutionary features of the short term contracts trading platform:-
Diversity in Supported Assets 
TurboXBT supports a wide range of assets, most of which cuts across the most important segments of the market. The diversity in supported assets has positioned the platform as a trading hub for all.
No-KYC and No-Commission Policies 
TurboXBT is also growing in popularity thanks to its no-KYC and no-Commission policies. These tools ease the broad pressure on the user and help them maximize their trading adventure on the TurboXBT platform
Functional Risk Management Resource Provisions
Trading financial markets can be uniquely risky and can notably result in losses for users, especially those that have not got the hang of the game. To help manage users' risks, TurboXBT has integrated several functional resources into its platform at every user's disposal.
Affiliate Program (RevShare)
The revolutionary offerings of TurboXBT will not be described entirely until the platform's unique affiliate program is analyzed. The platform takes a complete detour from the regular affiliate programs we know to give its users a more rewarding referral experience.
Below, we dive deeper into each of the features of TurboXBT in more detail to give the complete picture of the revolutionary strides of the trading platform.
Diversity in Supported Assets
There are 17 distinct assets that trades on TurboXBT, cutting across two digital currencies (Bitcoin and Ethereum), 4 Commodities (Brent, Crude Oil, Gold, Silver), 3 Indices (Nasdaq, S&P500, GER30), and 8 Foreign Exchange currencies, including the United States Dollar (USD), Euro, Japanese Yen (YEN), Australian Dollar (AUD), Canadian Dollar (CAD), Swiss Franc (CHF), British Pound (GBP), and New Zealand Dollar (NZD).
These 17 assets are featured in 38 trading pairs, a number that further increases the options available to traders. Each asset pair comes with a payout rate, a figure that is measured in percentages and showcases the profitability of each trading pair as determined by real-time market forces.
Trades placed using either of these assets can bring in at most 90% in profits within the defined short period of time the trade is opened for. While the offer of 90% is not guaranteed due to several factors, TurboXBT notably offers a unique profitability rate when compared to what is currently obtainable today.
No-KYC and No-Commission Policies
It is not uncommon to find traders reluctant to open an account with a new brokerage firm because of the perceived difficulty in scaling through the Know-Your-Customer procedure. TurboXBT, thanks partly to the flexible laws in its region of operation, has eliminated the need for users to submit KYC to the platform.
This implies that new users can easily register on the platform in seconds and start trading with just a working email address. The convenience for users also equates to a fulfilling promise for TurboXBT, which wants every eligible adult to gain financial freedom through its platform. 
Complementing the no-KYC policy is that the platform charges no commission on deposits and withdrawals, giving users greater control over their capital. 
Functional Risk Management Resource Provisions
With inherent risks in every trading platform, TurboXBT operates under the assumption that most of these losses can be mitigated with constant practice. As such, the platform integrated a Demo Account which is accessible by all new users who register on the exchange. A free $1,000 fund comes with the demo account, and users can repeatedly practice their strategies with this risk-free money.
TurboXBT is also very upfront about potential trading risks and communicates that to its users, thus, fulfilling its transparency goals to all users.
Affiliate Program or Revenue Share (RevShare) Program
TurboXBT also rewards users or partners who introduce new users to trade on the platform. The reward is not the conventional type offered by other platforms; rather, affiliate partners share in the revenue generated by the platform from each of their referred leads. The sharing formula is 50:50, & the payment will be recurring for as long as the users continue to trade on the TurboXBT platform. This offer is one of its kind in the industry today.
Key Takeaways
The features unveiled above are by no means representative of all that users stand to benefit from trading with TurboXBT. As a platform, TurboXBT supports multiple languages to permit users from various backgrounds to access the trading exchange easily. It also supports coin deposits for users and card payments for users who traditionally prefer to fund their accounts.
In all, TurboXBT's features have been proven to be revolutionary, and the platform's early users have attested to this. Interested traders can try out the demo and figure out why many traders are raking in a steady income, as showcased on the leaderboard.