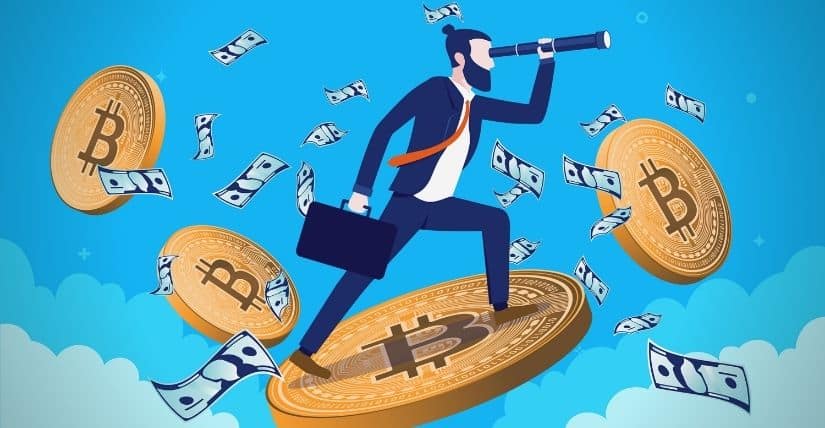 The year 2021 has not been fair to traders of Bitcoin. The dominant cryptocurrency has gone below the mark of $48,000.
It has been in the Fear Zone since the beginning of December 2021, raising questions if it would be a better idea to continue holding Bitcoin in the future. The bearish tone will reportedly stretch till the end of 2021.
The trend is expected to change during the first quarter of 2022. This has been signaled by Jerome Powell, the chair of the Federal Open Market Committee, also known as FOMC.
The Trend
Bitcoin has been at this place earlier as well. The graph was down, and it bounced back for a better market value. Delphi Digital, a Cryptocurrency research firm, expects the same to occur for the rest of 2021.
Delphi Digital analyzed the trend to conclude that the setup has left nothing to be called as desired. The Bitcoin valuation achieved its peak somewhere around November 10, 2021, but it has been on the decline ever since.
The month of December 2021 witnessed Bitcoin being placed in the Fear Zone. Traders can expect Bitcoin to bounce back; however, there is no clarity on how long it will take.
November 10, 2021, experienced a peak after a long time since the value started fluctuating in May 2021. What's happening right now is being compared directly to that phase.
Another similarity that has been analyzed is the volume of stablecoins that were transacted during that phase and the number of stablecoins that have been transacted in the current scenario.
The market has registered an increase in the volume of stablecoins transactions. The daily average has been noted to be between $10 billion and $20 billion. It touched the highest mark of $57 billion on December 14, 2021.
A warning was during the earlier phase issued by Delphi Digital for the traders of Bitcoin and Ethereum. It mentioned the market to remain bearish for the rest of 2021.
Way Forward
The Bitcoin market is expected to turn brighter during the first quarter of 2022. This comes from Jarvis Labs, a Crypto analytics firm that has invested its efforts in analyzing the trend.
It has highlighted that Whales are accumulating Bitcoin for the future, along with many retail traders buying the dip. Jarvis Labs has, however, issued a warning to traders with short-term holdings. The warning states that they must wait for the market to flip before taking any quick decision.
Bitcoin has gone below $48,000. As per the theoretical path laid down by Jarvis Labs, it will go further down to the level of $42,000.
Jarvis Labs also highlighted that the market value must bounce back to at least $53,000 to restore the faith of traders.
Bitcoin's current dominance of 40.6% has kept everyone's faith in a good place. If reports are true, then the first quarter of 2022 could definitely yield healthy profits.