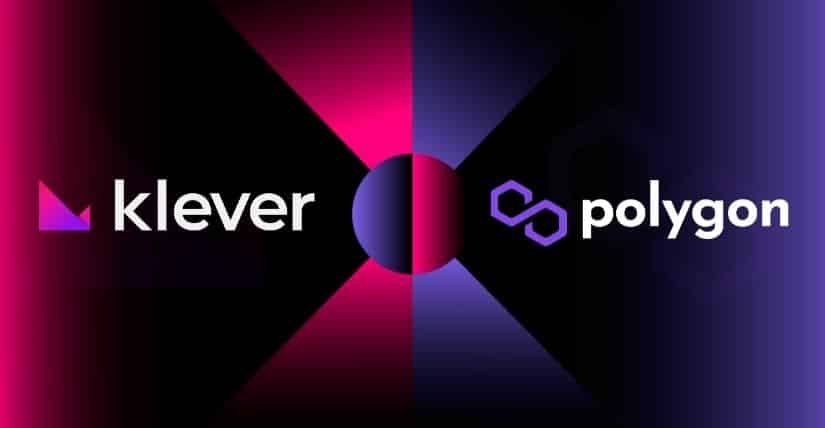 One can now purchase Polygon (Matic) using their credit or debit card quickly and safely. Klever has now incorporated Polygon, one of the world's biggest commit-chain public blockchains, to provide more convenience, lucrative capabilities, and notable blockchain initiatives to their 3 million+ users worldwide (Matic). Because of the collaboration between Klever and Simplex, over 3 million Klever consumers can now buy cryptocurrency with cheap costs and full anti-fraud security directly from the Klever Mobile Wallet App.
The two groups collaborated for several months to deliver an effective and easy customer experience for purchasing cryptocurrency on Klever via the Simplex website interface.
Klever users will be able to
Extract Polygon wallet address for Klever users.

Manage their Polygon account balances.

Receive and send Matic (Polygon).

Make use of the staking features for polygons (exclusively for ERC20 Matic token).

Trading pairs in Klever Swap that are Swap Polygon (ERC20).

Klever Wallet Browser now supports Dapp browsers.

Polygon can be purchased in Klever using a credit card or Apple Pay.
The following nine direct trading pairs have also been added to Polygon (ERC20) by Klever Swap:
ETH, BTC, KLV, TRX, BUSD (BEP20), USDT (TRC20), USDT (ERC20), KETH, KBTC
Polygon's integration into the Klever network is a huge step forward for the Klever.io group. It will result in lower gas costs, increased efficiency, and a more consistent customer experience for Klever users across the globe.
Klever customers will also profit from the flourishing Polygon ecosphere, which now involves some of the most influential DeFi projects —  Sushi, Slingshot, and Aave, to name a few — making Polygon a perfect match for Klever as it continues to work with predominant blockchain projects to build infrastructure services for the crypto-economic system as a whole.
About Polygon
Polygon is the most widely used Ethereum scalability and infrastructure construction platform. Its expanding product suite allows quick access to all main scaling and infrastructural systems, including L2 solutions (ZK Rollups and Optimistic Rollups), sidechains, hybrid solutions, stand-alone and enterprise chains, data availability solutions, and more. Polygon's scaling solutions have found widespread usage with 500+ applications hosted, 600 million total transactions completed, 60 million unique user addresses, and $5 billion in assets secured.
About Klever
Klever is a market-leading cryptocurrency wallet and trading platform that serves over 3 million monthly active users globally with decentralized and vital peer-to-peer financial services.
The Klever app is at the heart of the Klever network, while Klever Exchange rounds out the ecosystem with 3 million transactions per second trading. Klever Labs, the company's in-house development business, is working on several platforms. Klever Blockchain, Klever 5 and Klever Hardware Wallet, Klever Bank, are among them.