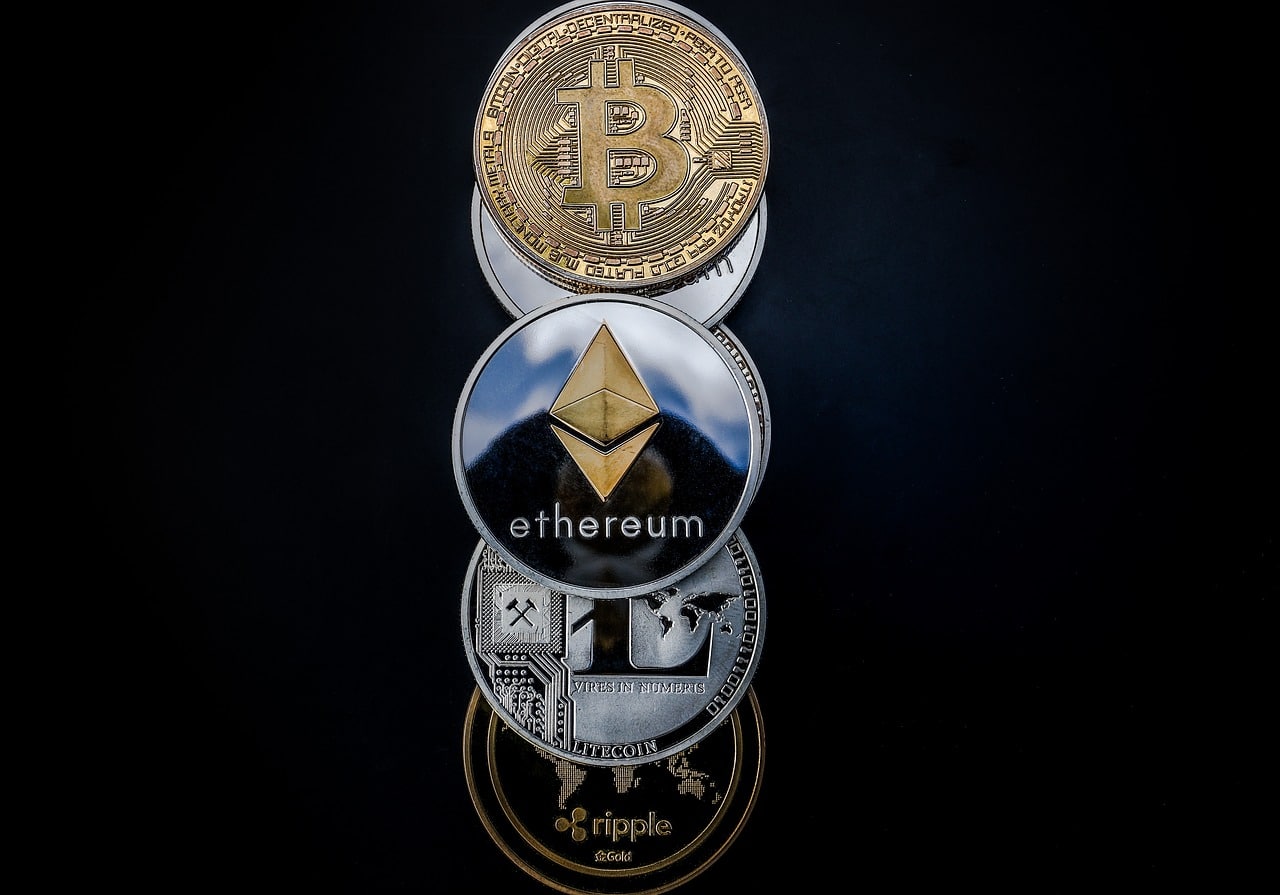 Blockchain.com, one of the biggest crypto trading platforms, recently launched a new crypto exchange called The Pit. The USP of the Pit is its microsecond-latency i.e. and complete any transaction in a few microseconds. The firm announced its launch in more than 240 markets all over the world.
Current Statistics (On July 30 at UTC 12:21):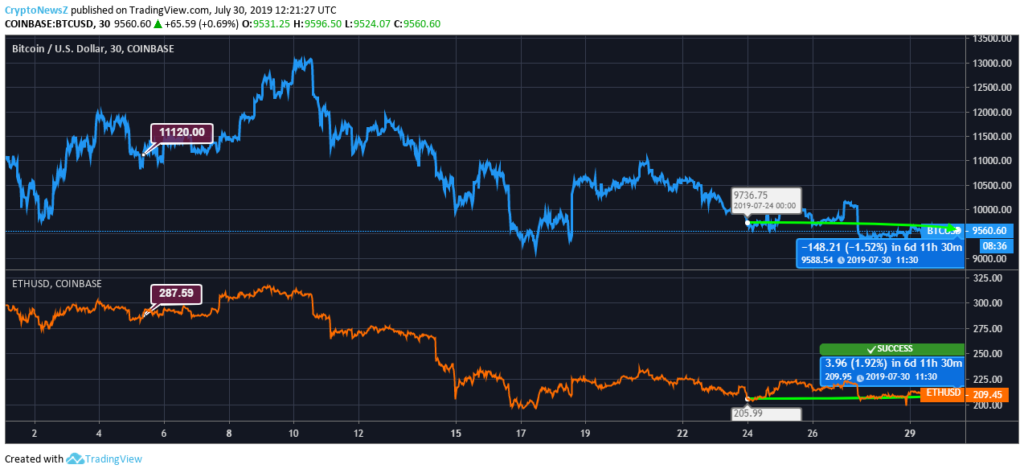 | | | |
| --- | --- | --- |
| Parameters | Ethereum (ETH) | Bitcoin (BTC) |
| Price (USD) | 209.45 | 9560.6 |
| ROI | 7,297.32% | 6,955.43% |
| Market Rank | 2nd | 1st |
| Market Cap | 22,436,180,166 USD | 170,367,144,190 USD |
| 24-hrs Volume | 5,533,630,658 USD | 13,502,301,330 USD |
| Circulating Supply | 107,112,303 ETH | 17,846,962 BTC |
| Price in BTC | 0.02196933 | NA |
Bitcoin Vs Ethereum Price Forecast
On July 05, Bitcoin was trading around 11120 USD while Ethereum was valued at 287.59. However, both the cryptos have declined heavily over a period of 25-days. While Bitcoin stooped by a substantial margin of 14.02, Ethereum made a dip of 27.17. Nevertheless, in the weekly trading, both of the cryptos made a stable movement. In the last 7-days of trading, Bitcoin made a flat movement but declined slightly by 1.52% from 9736.75 USD on July 24. In the same time period, Ethereum strengthened by a small margin of 1.92% from the trading price of 205.99 USD.
The stable movement in cryptos has persisted for a couple of days now. Further, Bitcoin, as well as Ethereum, are expected to go up from here. As far as our analysis, Bitcoin might trade around $15k by the end of the year. Similarly, Ethereum is expected to trade around 500 USD in the same period.
At current levels, short term trading in both the cryptos is a risky game and should be avoided. However, the long term in altcoins is bullish. The launch of the new exchange by bitcoin.com will surely benefit the crypto space as the latency of any transaction is a major concern while dealing in cryptocurrencies.