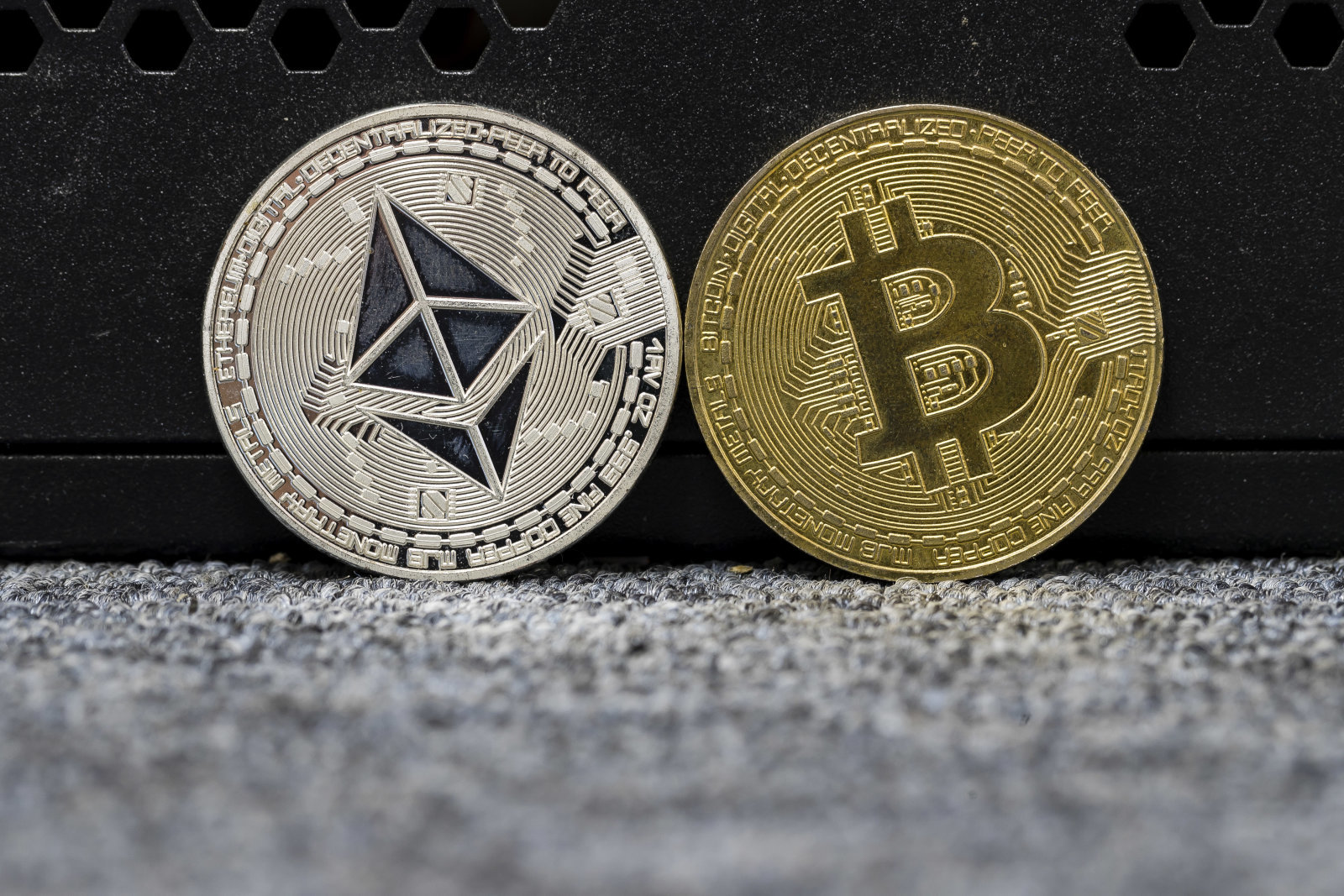 Amidst the dilemma about the future of cryptocurrencies in India, the finance and corporate affairs minister, Nirmala Sitharaman, finally broke the silence on the matter. On the Banning of Cryptocurrency and Regulation of Official Digital Currency Bill 2019, she said, "They have gone much ahead of all other countries that have thought about it. It's a very futuristic and well-thought-out report."
Current Statistics (On July 31 at UTC 08:01):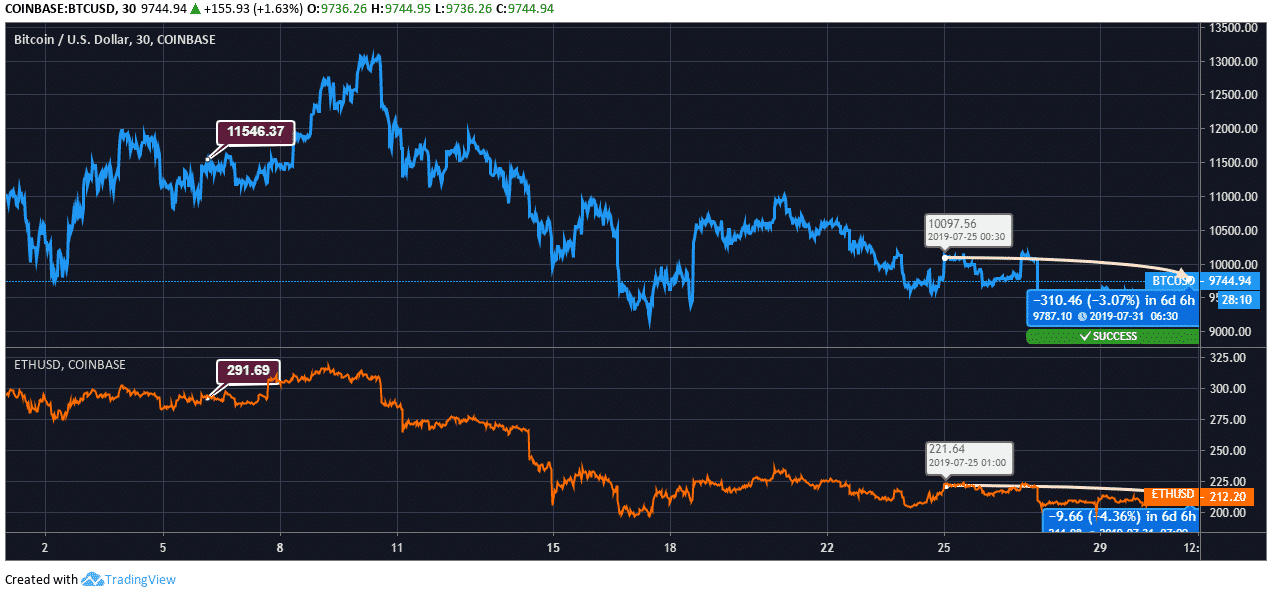 | | | |
| --- | --- | --- |
| Parameters | Ethereum (ETH) | Bitcoin (BTC) |
| Price (USD) | 212.2 | 9744.94 |
| ROI | 7,423.52% | 7,112.09% |
| Market Rank | 2nd | 1st |
| Market Cap | 22,821,313,544 USD | 174,164,087,515 USD |
| 24-hrs Volume | 5,523,601,804 USD | 14,354,762,281 USD |
| Circulating Supply | 107,123,501 ETH | 17,848,425 BTC |
| Price in BTC | 0.02183448 | NA |
Bitcoin Vs. Ethereum Price Comparison
On July 06, Bitcoin was trading around 11546.37 USD while Ethereum was valued at 291.69. The cryptos have shown a huge amount of decline over a period of 25-days. In the same time, Bitcoin made a dip of 15.6% while Ethereum broke down by 27.25%.
In a similar way, the altcoins have gone down in the weekly trading but the margins were slightly smaller. In a week of trading, Bitcoin stooped by a slight margin of 3.07% from 10097.56 USD on July 25 while ETH devalued by 4.36% from the trading price of 205.99 USD during the same period.
In the 25-day and weekly comparison, the cryptos have shown a diminishing trend but in the intraday trading yesterday, both have shown some sign of strengthening. It is most probable that the cryptos will trade around at a good hike in the long term.
As of now, Ethereum faces immediate resistance at 213.79 USD and support at $ 207.05. For Bitcoin, the immediate resistance is at 9827 USD and support level at $9462.58.
After the latest comment by the Indian Finance Minister on cryptocurrency bill, one thing is clear that the government is serious about the regulation of altcoins. The overall effect of the decision on crypto space can only be analysed once the bill is fully implemented. The final analysis of the bill might be better or worse but it will surely help in the mainstreaming of the cryptocurrencies.