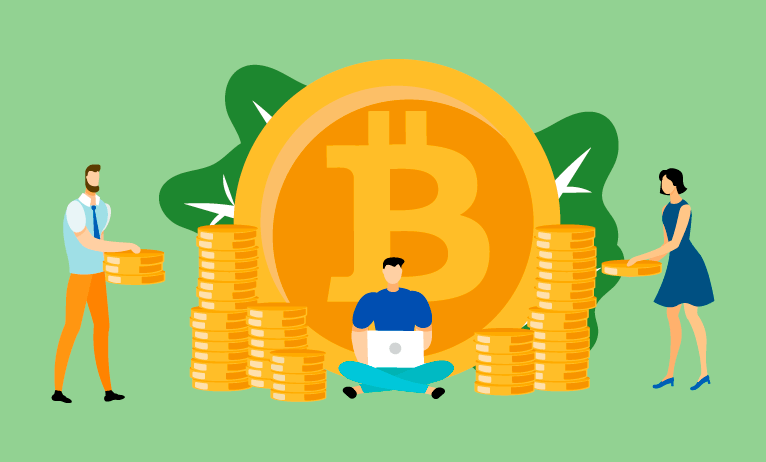 Bitcoin has crossed $6600 price mark and sustained the past few days' momenta. It has been up marginally in the last 24 hours. This sluggish growth rate is to stay here for some days, and investors may not see any sudden changes in the price anytime soon.
BTC/USD Price Chart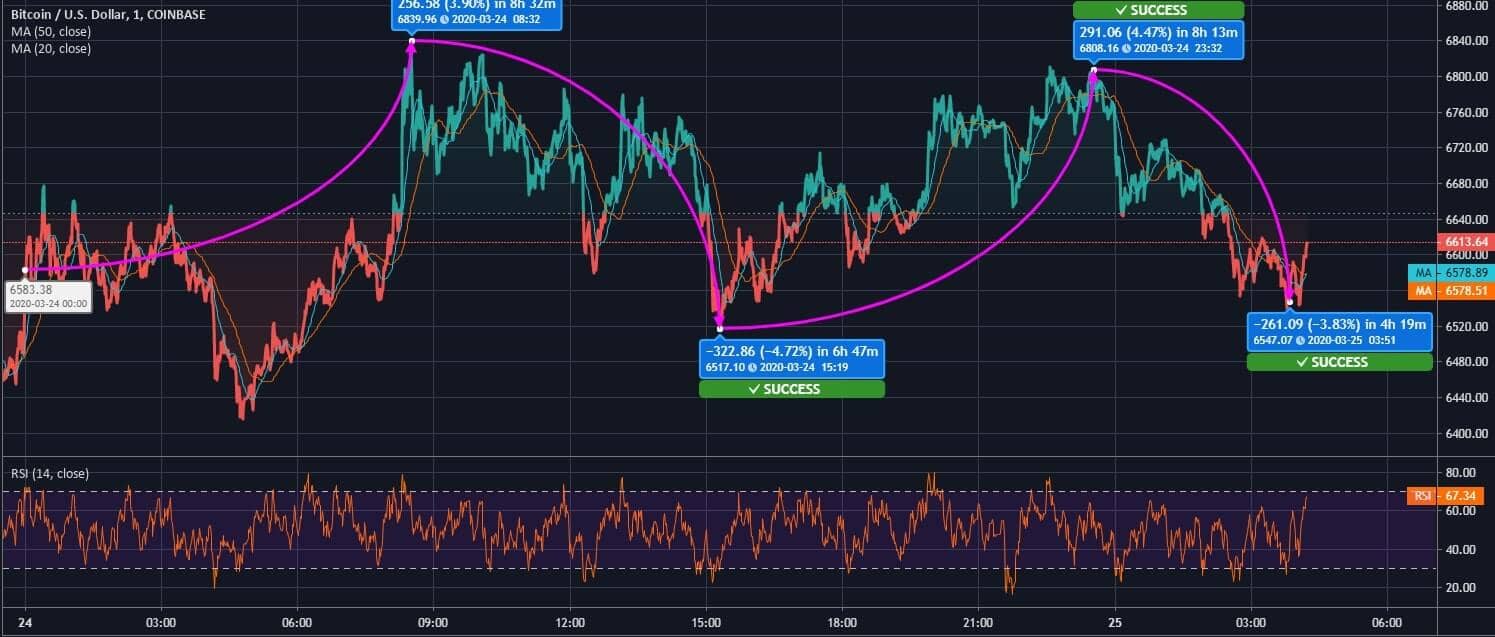 Bitcoin price was being traded at $6583.38 at the starting of the day, and over the next eight and half hours, it made an upward movement of 3.90% and added $256.58 and reached $6839.96, the highest of the day. It was followed by a 4.72% price regression that deducted $322 from the value and confined BTC price to $6517.10 by 15:19 UTC.
Further, between 15:19 & 23:32 UTC, the value reached a new high of $6808 after a slight gain of $291. However, towards the ending of the day, Bitcoin faced a few hurdles. Between 23:32 & 03:51 UTC, BTC price got down by 3.83% and fell to $6547.07.
Bitcoin's current value at $6613.64 is trending above its both, 50 days MA and 20 days MA with a marginal difference. The RSI stands at 67.34 points, and it is marching towards a healthy point of valuation. As per our prediction, the next resistance may come by $6878 in the next few days. Investors should not do panic selling as the medium-term seems bullish for the whole market.