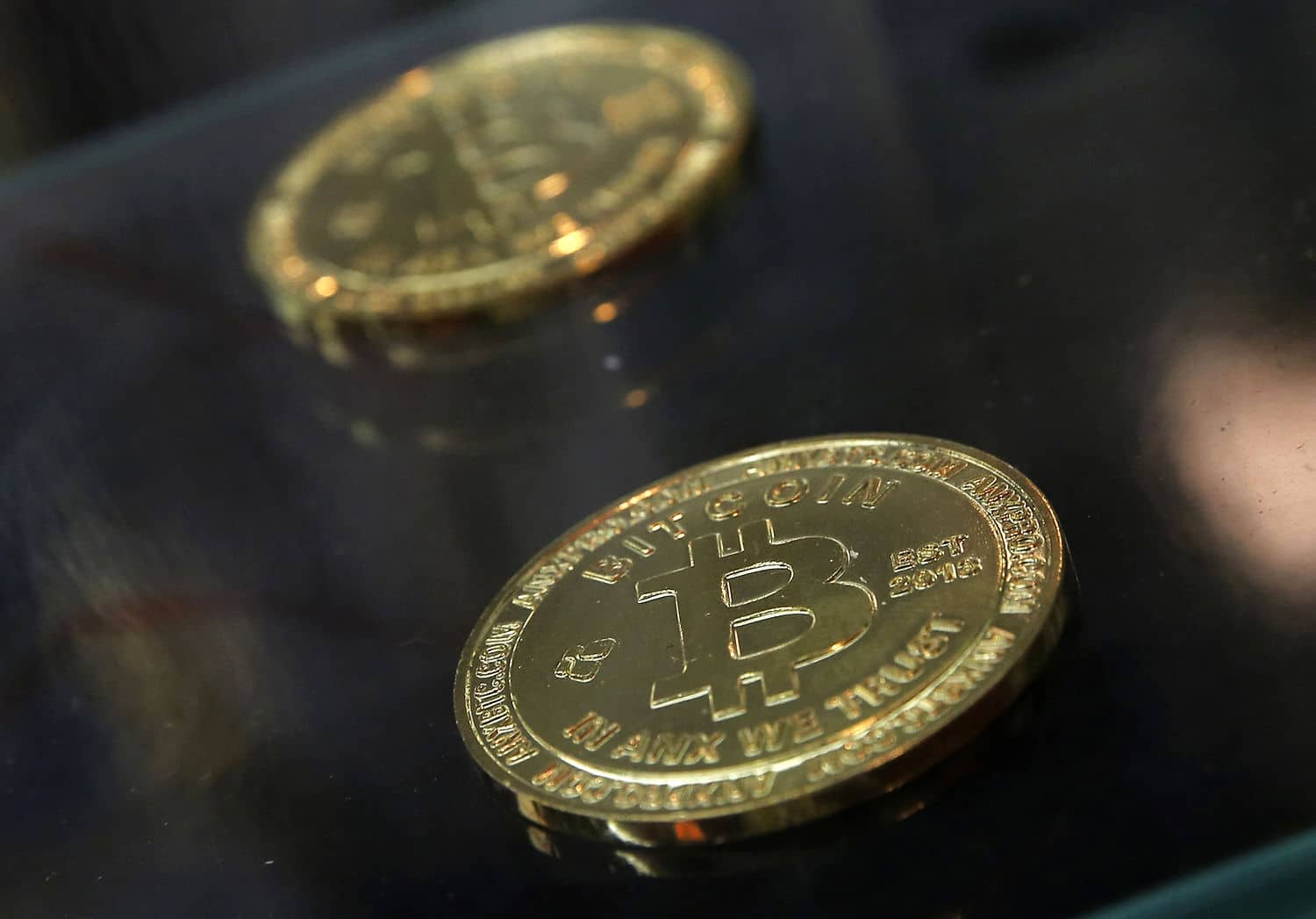 Bitcoin loses 300 USD in 1 day and falls back to 10,100 USD.
The next resistance for the coin may come at 10,500 USD.
Bitcoin has lost 1.39% over the last 24 hours, and it has been fallen down to 10,170 USD from 10,400 USD overnight. Over the last 30 days, the coin has shown four major price variations which have taken the coin from 9170 USD to 12,230 USD. Before analyzing the price trend of the coin for the last month, let us look at the current details of the coin now.
BTC Price Statistics
| | |
| --- | --- |
| Bitcoin (BTC) | 27th August 05:25 UTC |
| Rank | 1st |
| ROI (Return on Investment) | 7,435.80% |
| Coin Circulation | 17,899,225 BTC |
| Market Cap | 182,502,506,888 USD |
| Value in USD | 10,171.56 USD |
| All-Time High | 20,089 USD |
| 24h Volume | 15,688,863,037 USD |
BTC to USD Price Forecast
Bitcoin got its first hike of 33.29% between 28th July and 06th August, and this hike added 3054 USD to the coin, and it pushed the coin to the highest point of the month at 12,233 USD. It was followed by a fall of 21.65%, and this fall took 2648 USD away from the coin and brought the coin to 9584 USD. The third swing happened between 15th August and 20th August, and this marginal hike added 1336 USD to the coin, and on 20th August the coin was being traded at 10,908 USD.
The latest swing was a 6.78% fall, and it devalued the coin by 739 USD. The market cap of Bitcoin on 27th July was 180,092,789,304 USD, and the value of each coin was 10077.30 USD. The current market cap and the value of each coin are respectively 1.33% and 0.93% up from the data of last month.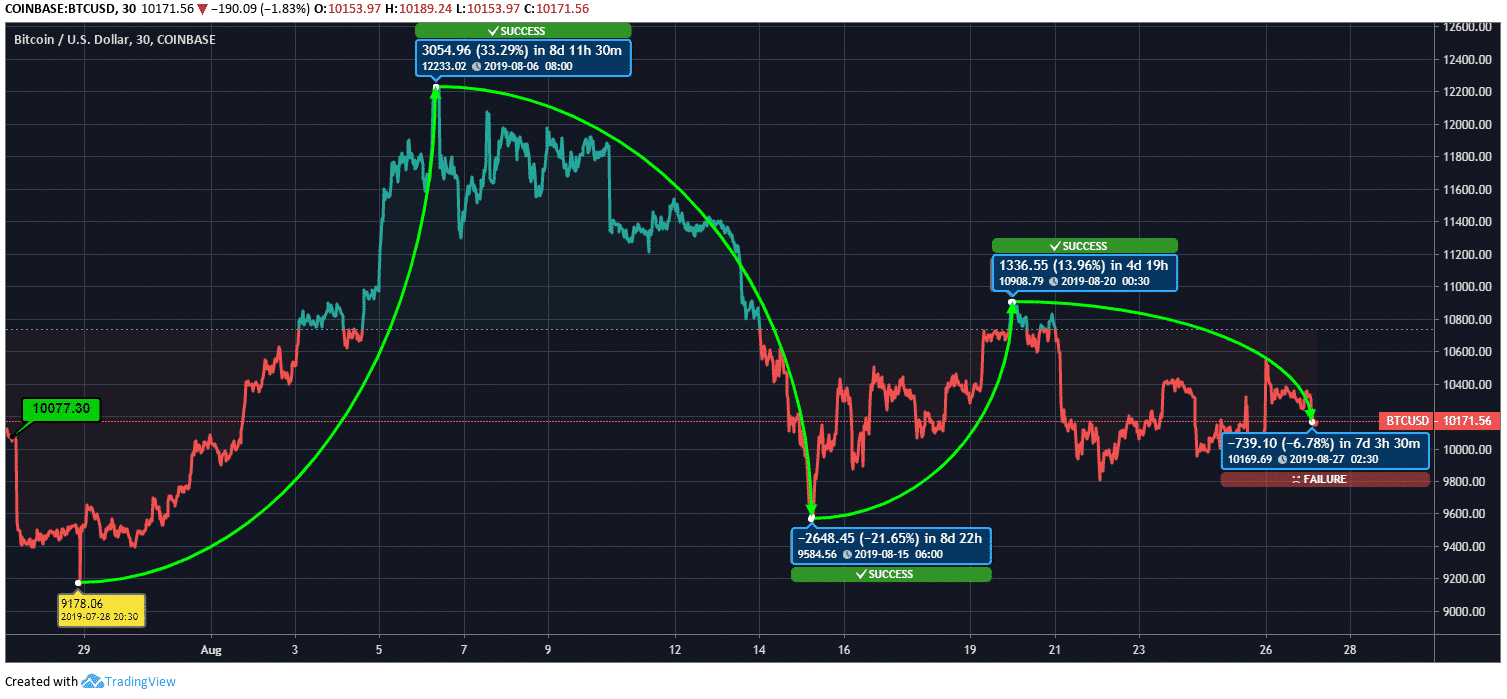 Bitcoin has faced a setback, and the coin is likely to recover from this soon. As per our prediction, the coin may encounter a bullish rally by the mid of September. All the next resistance and support levels are given below.
| | |
| --- | --- |
| Bitcoin (BTC) |   |
| 1st Resistance | 10546.66667 USD |
| 2nd Resistance | 10722.51333 USD |
| 3rd Resistance | 10932.69667 USD |
| 1st Support Level | 10160.63667 USD |
| 2nd Support Level | 9950.453333 USD |
| 3rd Support Level | 9774.606667 USD |