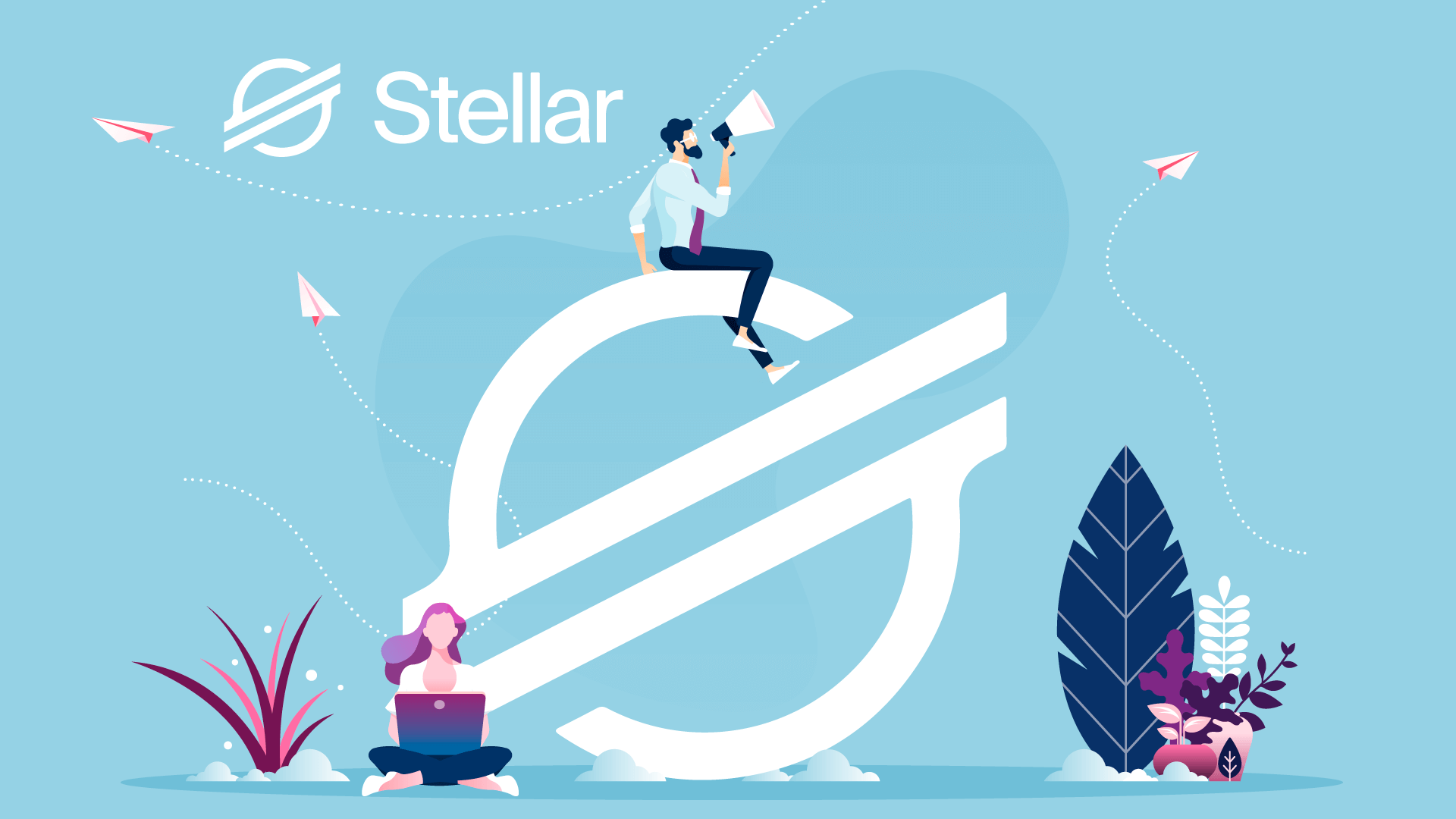 Stellar (XLM) has embarked on improvement over the last 24 hours. The upward movement is likely to help the coin to recover from the previous loss. The currency is speculated to give flourishing results in the future.
XLM coin was trading at $0.0702 during the initial hour of yesterday. The price escalated to $0.0713 by 1.54% and then it fell to $0.0705 and hovered around the same level for a while. After the moderate movement, the currency dropped again and reached $0.0686 by 3.47% fall at 02:41 UTC. Stellar coin again picked up the pace and touched $0.0705 and locked itself at the same till 05:44 UTC.
Later, the price increased and touched $0.0710 but couldn't hold itself at this level and fell to $0.0679 at 08:54 UTC. After this fall, the XLM price marked a steep rise, and this time it escalated to $0.0711. Again, due to heavy market volatility, the price dropped to $0.0681. The escalation took Stellar price to $0.0706 by 3.63% hike.
XLM/USD Price Chart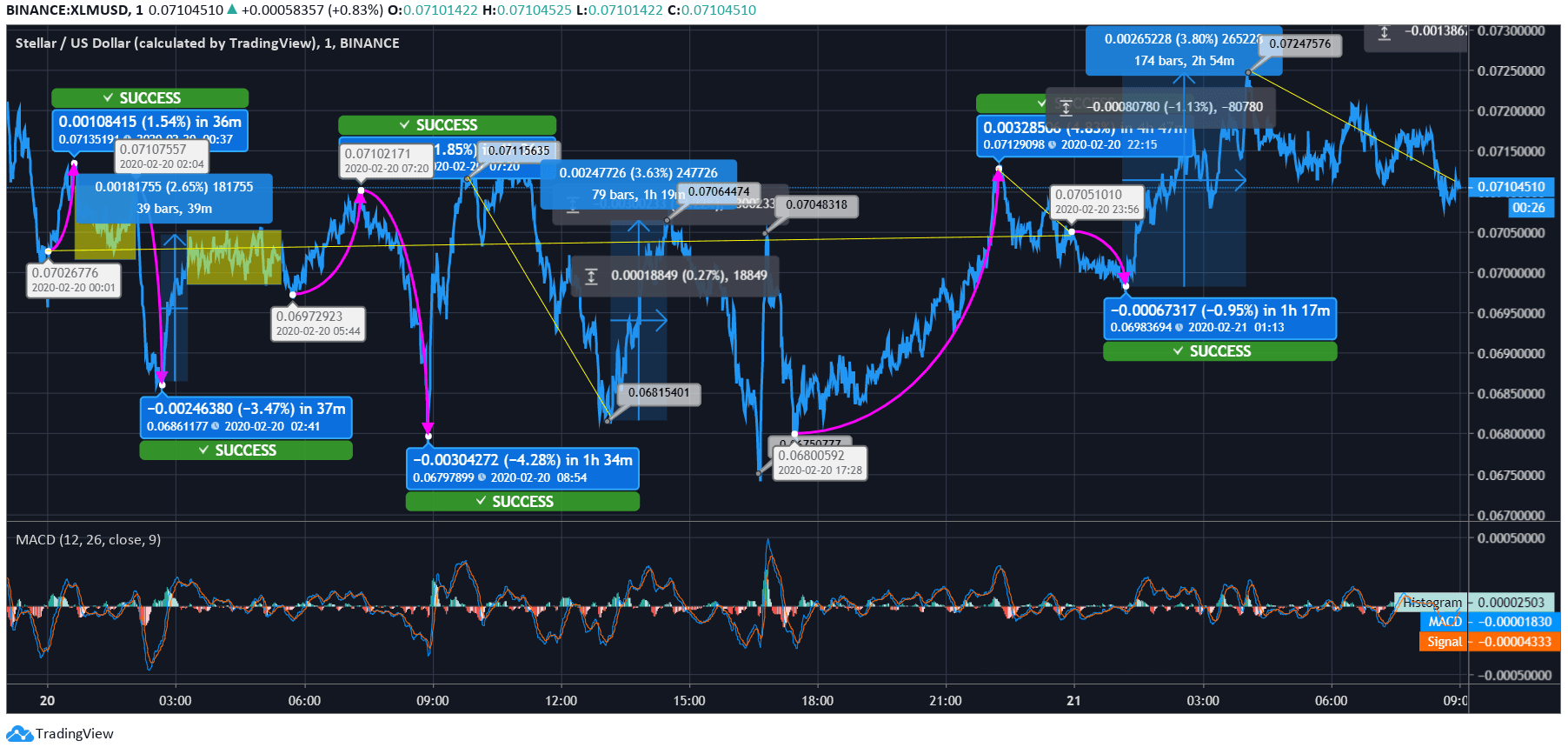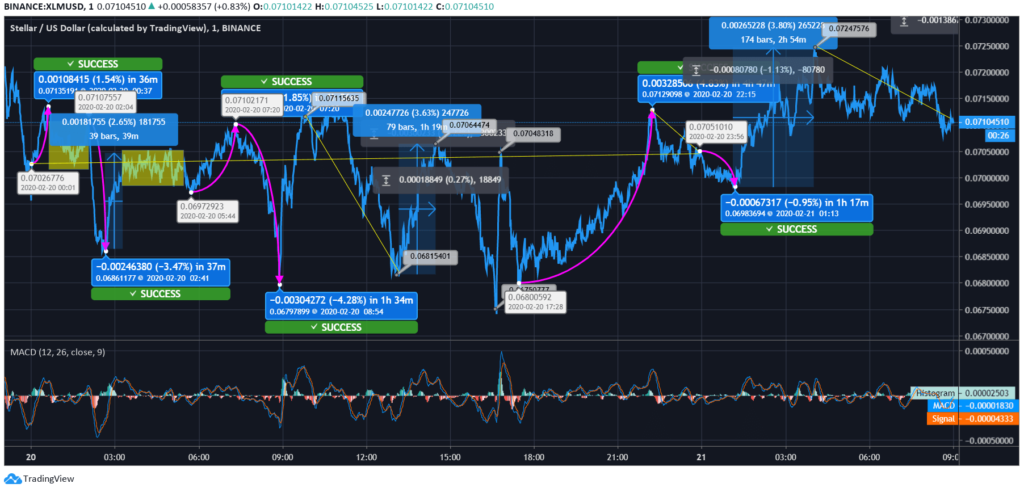 Stellar cryptocurrency was at $0.0675 at 16:23 UTC. It touched $0.0704 in the next 30 minutes. At 17:28 UTC, the price was at $0.0680 and then, XLM traded to $0.0712. The day closed at $0.0705. The opening and closing price reflect a marginal regression. Today, the coin began the day with a drop. The price counters moved from $0.0705 to $0.0698. After this marginal fall, the XLM price escalated to $0.0724 at 06:00 UTC. However, the price is spotted dropping after the same. Stellar Lumens is now trading at $0.0710.
If we look at the technicals, the MACD line has moved above the signal line, and the same indicates an improvement in the price of Stellar cryptocurrency in the upcoming hours. The coin is quite near to the immediate resistance level at $0.0723. It might get violated in the next few hours. There is a strong possibility that the currency could violate the next resistance level at $0.0735.