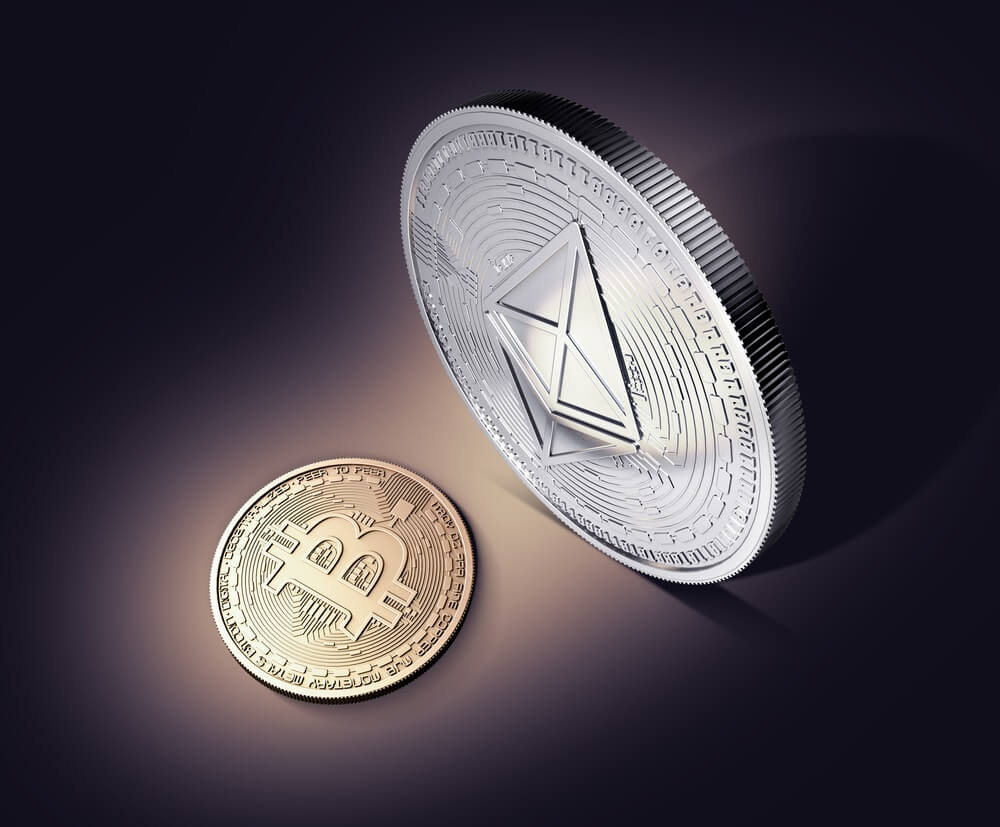 According to Bitmex Research, the Lightning Network's anti-fraud mechanism is not as good as those of Nakamoto Consensus protocol. The research showed that the Lightning Network nodes consumed taken 2.2 BTC in validating justice transactions even though the connections might be a potential suspect. In the other news, Ethereum chain launched a new website for its hackathon event. The site includes details of sponsors, partners, directions and FAQs regarding the event.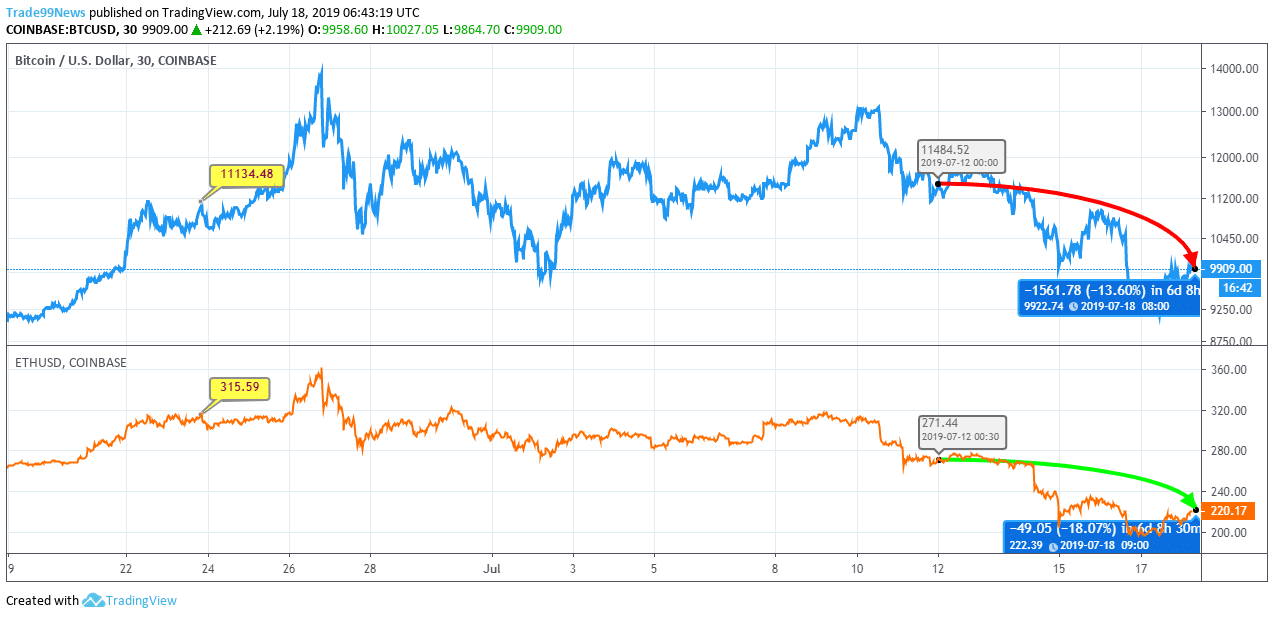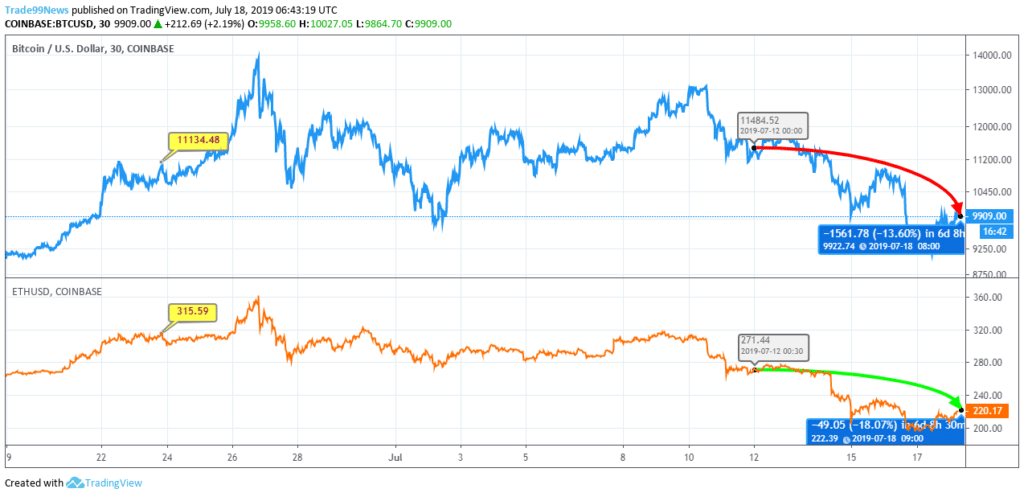 | | | |
| --- | --- | --- |
| Parameters | Ethereum (ETH) | Bitcoin (BTC) |
| Price (USD) | 220.17 | 9909 |
| ROI | 7,670.17% | 7,242.21% |
| Market Rank | 2nd | 1st |
| Market Cap | 23,530,403,824 USD | 177,061,994,989 USD |
| 24-hrs Volume | 9,575,517,266 USD | 24,164,066,797 USD |
| Circulating Supply | 106,945,853 ETH | 17,823,825 BTC |
| Price in BTC | 0.02209909 | NA |
Let's look at the price variation of the altcoins over a period of 25-days. On June 23, Bitcoin was trading at 11134.48 USD while Ethereum was around 315.59 USD. However, both have gone down by a substantial amount in this period. While Bitcoin declined by 12.36%, Ethereum went down by 3.23%. similarly, in the last 7-days of trading, Bitcoin has made a sharp break down of 13.65% from the trading price of 11484.52 USD on July 12 while, Ethereum had even worse hit and fell by 18.07% from 271.44 USD, in the same period.
However, yesterday was a relatively better trading day for both the coins. On the previous day, Ethereum opened at 199.07 USD and with a strengthening of 6.24%, it wrapped the day around 211.48 USD. In case of Bitcoin, it started trading at 9,471.21 USD & with a hike of 2.35%, closed the day around 9,693.80 USD.
Yesterday, After the horrific first half, the coins showed some positive movements. At the time of writing, Bitcoin was moving strongly toward 10,000 USD and Ethereum toward 230 USD in the short-term. As of now the resistance level for Bitcoin is at 10,050.37 USD and for Ethereum at 221.64 USD.
As far as trends are concerned, both the coins are still unpredictable in the short-term and investors should hold their horses until they start paying out in great numbers.