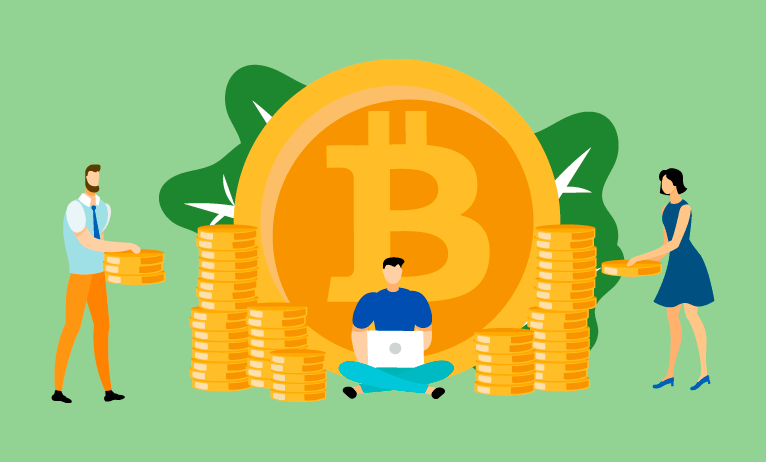 Bitcoin has always been the anchor of the crypto market. Yesterday, when the price dribbled to a lower level, the entire market slipped along. However, further, when BTC price improved, many coins spotted following the footsteps and thus marked a positive day. Today, the currency is reflecting a dramatic movement. BTC/USD is speculated to invite downside correction soon.
BTC/USD Price Chart: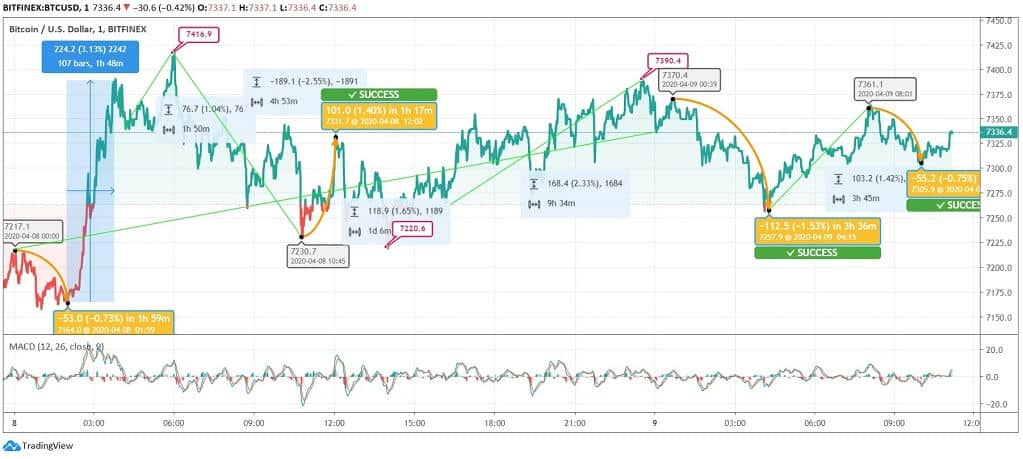 Over the last two days, BTC price remained around $7300 mark with massive fluctuations. Yesterday, the price was at $7,217 during the opening hour, and then it dribbled to $7,164 in the next 2 hours. Later, Bitcoin marked a steep hike over the next 2 hours and touched $7,385 by 3.13%. With a slight plunge to $7,350, the coin improved later to $7,416, but then, it faced rejection, and it fell to $7,230 by 2.55% drop at 10:45 UTC. Further, the coin improved the pace and reached $7,331 in the next 1 hour and 17 mins, but again it faced rejection and fell to $7220. However, from this low, BTC started trading upwards at a moderate pace and reached $7,390. The intraday movement in the coin brought 1.65% upsurge in the price as it ended the day at $7,336.
Today, after a spike at $7,370, the coin price dribbled to $7,257. Further, the price of Bitcoin improved to $7,361 at 08:01 UTC. Later, the price dropped to $7,305, and at the time of writing, BTC reflected slight improvement and touched $7336. The current price of Bitcoin is tilted towards the immediate support level at $7,206. The possibility of downside correction is relatively more than upside movement.