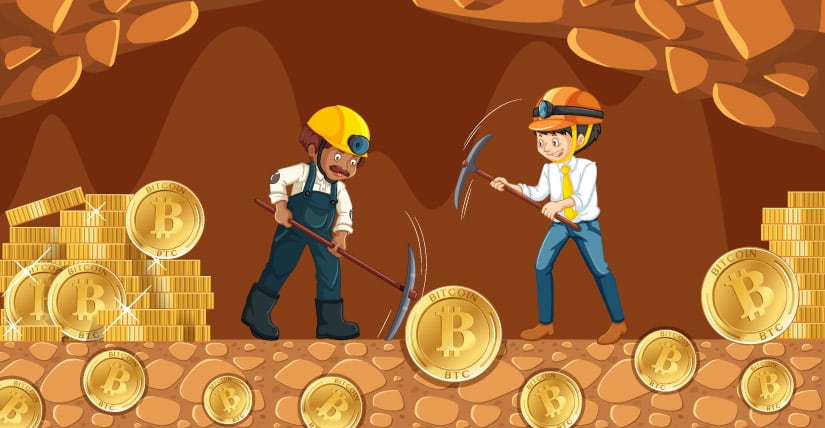 In what could be termed a positive development for Bitcoin miners, the latest projections reveal that their profitability is likely to double in the wake of ongoing difficulty related to mining adjustment of the coin. According to the index measuring the difference between revenue and cost of power required for Bitcoin mining, the number has doubled, with its value reaching $449 from the original level of $225.
The reason behind the unprecedented downward adjustment experience by Bitcoin mining is the crackdown by Chinese authorities on mining the cryptocurrency in some provinces in the country. Due to this crackdown, the hash power has been reduced significantly compared to its original levels recorded in the initial months of 2021. On Friday, the average hash rate for the seven-day time frame fell to 84.3 exahashes/second, which is the lowest hash rate since September 2019. However, according to the latest figures, the hash rate has again risen to the level of 90.7 exahashes/second.
The mining profitability was also high during April 2021, when Bitcoin prices were double the value it is trading now. In the current situation, the mining revenue has been divided among fewer players, leading to greater profitability. Further, as Chinese miners are selling their mining equipment at a heavily discounted price, the resale value of mining computers has also lost as much as 32% of their resale value. The price drop is steeper in the case of the oldest equipment, which witnesses a decline of 36%.
According to the cryptocurrency experts, miners will continue to have this higher level of profitability until the time the mining infrastructure becomes sufficient again to revise this ongoing trend. For now, Bitcoin mining has become more profitable, and this is expected to inspire others to take a plunge in the field.